granted the ancient
Kingdom of Meath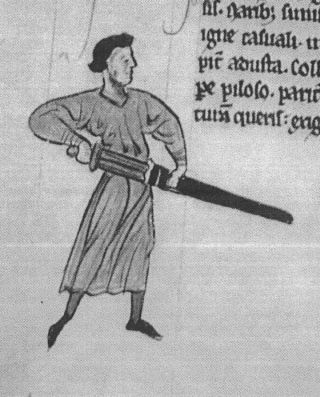 to his knight Hugh de Lacy.
(right)
Under the Feudal System, De Lacy
divided his Liberty of Meath among
his closest allies, his Barons.
These large areas are called Baronies.
They approximated to the political divisions of
pre Norman Meath- the Tuatha of the old Gaelic Chieftains.
Baronies in the modern
County of Meath
.
There are about 12 Baronies -
Navan Upr. and Lr., (D'Angulo /  Nangle)
Skryne (de Feypo),
Morgallion (de Nangle), Lune (De Muset Messet/ Misset), Ratoath (De Lacy),
Fore (De Lacy), Slane (Fleming),
Kells (De Lacy), Moyfenrath, Dunboyne (De Petit?),  Deece (De Hose /Hussey).
Duleek and Moyagher.
Later still these baronies became in ecclesiastical terms, the Deaneries of the Meath Diocese.
*****

Source:

Ireland under the Normans

G.H. Orpen (reprinted Four Courts Press 2005)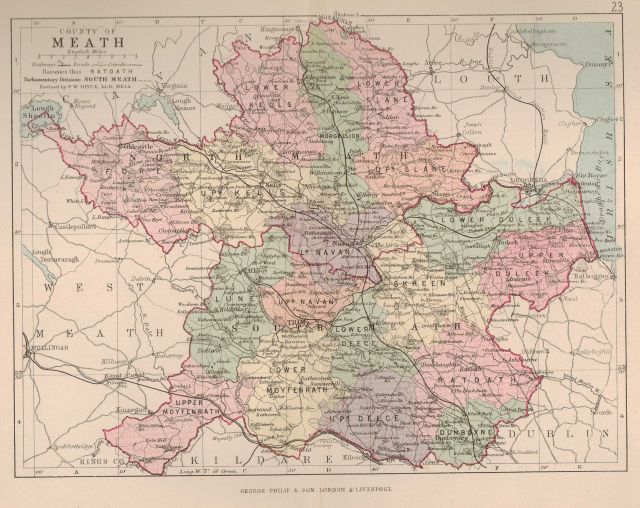 (above) The Baronies in County Meath.
***
Below is part of the Down Survey Map of the Barony of Navan.
The Down Survey is a mapped record of land ownership in 1654. The Survey was organised by Sir William Petty. The barony was the basic division of the Survey.  The survey was basically concerned with lands which were confiscated after the  Cromwellian victory.  Lands identified as being owned by Protestants were not included, and were left blank as "unforfeited lands".
(note: The orientation of the 2 maps below is not North /South. It would need to be turned about 180 degrees in a clockwise direction to make sense. )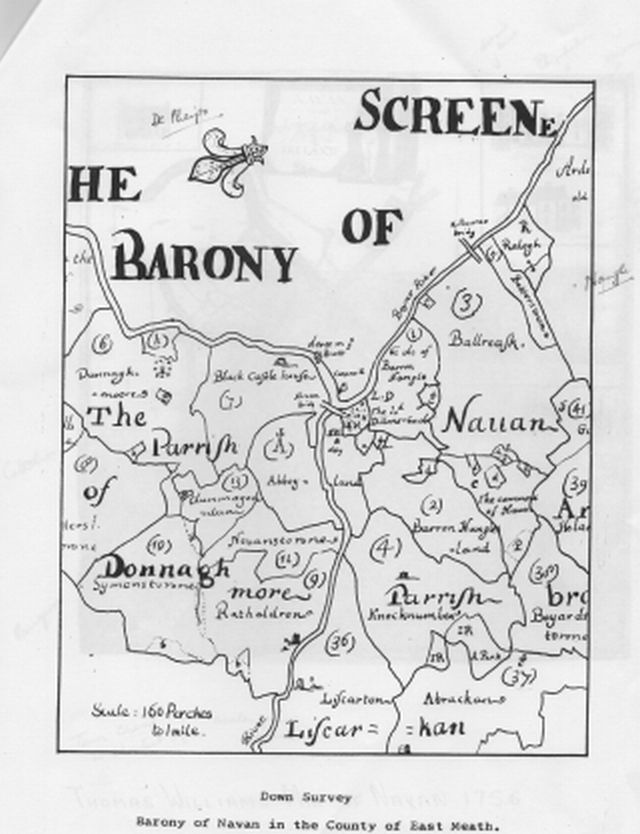 (below) Petty's Down Survey map of the entire Barony of Navan is shown below. Note the large tract of unforfeited land at the lower edge of the map.