Bedford Place
It gets its name from the Duke of Bedford who inherited this part of the town from the 3rd Earl Ludlow.
Pictured below is Bedford Place c.1940.  The wooded area in the background is towards Athlumney, and the steeple of St. Mary's Church of Ireland is to the right. (Another name for Bedford Place is Church View).  The new bank described below can be seen left centre.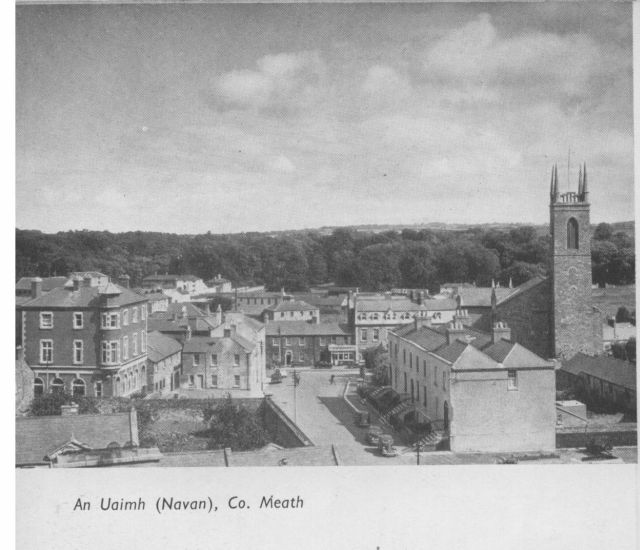 From the Meath Chronicle 1906:  New Bank Building for Navan
The new premises of the Belfast Banking Company Navan, which commenced building in September, will, when finished, be handsome and an important addition to the public buildings of the town, and will much improve the appearance of Church View.  The new bank, which is laid out on the most modern plan and built of red brick, with dressings of cut stone, covers a large space and should afford ample accommodation for the carrying out of an extensive business.  The architects are Messrs. A. Scott and Son Dublin, Messers. W.J. Campbell & Son Belfast are the contractors.
Note : The new bank mentioned above is the building left centre on the photo. (N&DHS)
Source:  The Meath Chronicle Centenary Publication p. 57