See also: Elliott, Joshua 1885-1963
Elliott's Saw Mill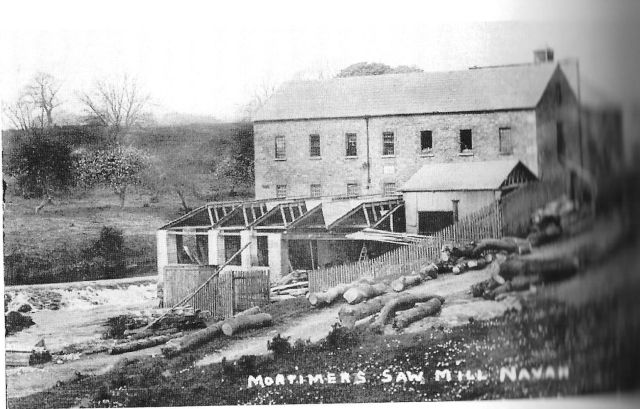 (above) Mortimer's, later Elliott's Sawmills on the Blackwater pictured as a working sawmill  in 1914 Photo courtesy Alan and Ros Elliott
In 1999, Elliott's Sawmills on the Blackwater closed, bringing to an end centuries of milling on the site.  The buildings, now in ruins, date back to 1851, when William Morgan established a mill to provide flour for his bakery in Watergate St.
The Elliott family connection with Navan dates from the early 1900s, with the arrival of Joshua Elliott, originally from Crumlin Co. Antrim, to the town.  He originally worked at Navan Sawmill and Furniture Co. in Athlumney.   The manager of the Navan Sawmils was Thomas Mortimer, and Joshua lived with the Mortimer family in Academy St. during his early years in the town.  He is recorded in the 1911 Census as living there.
Around 1908, Thomas Mortimer decided to set up his own sawmill business, in which he was joined by Joshua.  The mill at the Mollies, built by William Morgan in the 1850s, was leased from the Fitzherberts, and became known as Mortimer's Mill.  Unfortunately, Thomas Mortimer and Joshua found it difficult to work together, and Joshua left for England, later returning to Ireland where he worked in Kirkpatrick's Sawmill in Athboy.
Upon Thomas Mortimer 's death from cancer in 1914, Joshua returned to Navan.  He eventually took over Mortimer's Mill, working with Thomas and Alice Mortimer's son Henry until Henry's death from polio in the mid -1920s.  Joshua by this time had married Edith Mortimer, and was manager of the mill.  He was a hands-on manager and became a highly respected businessman in Navan.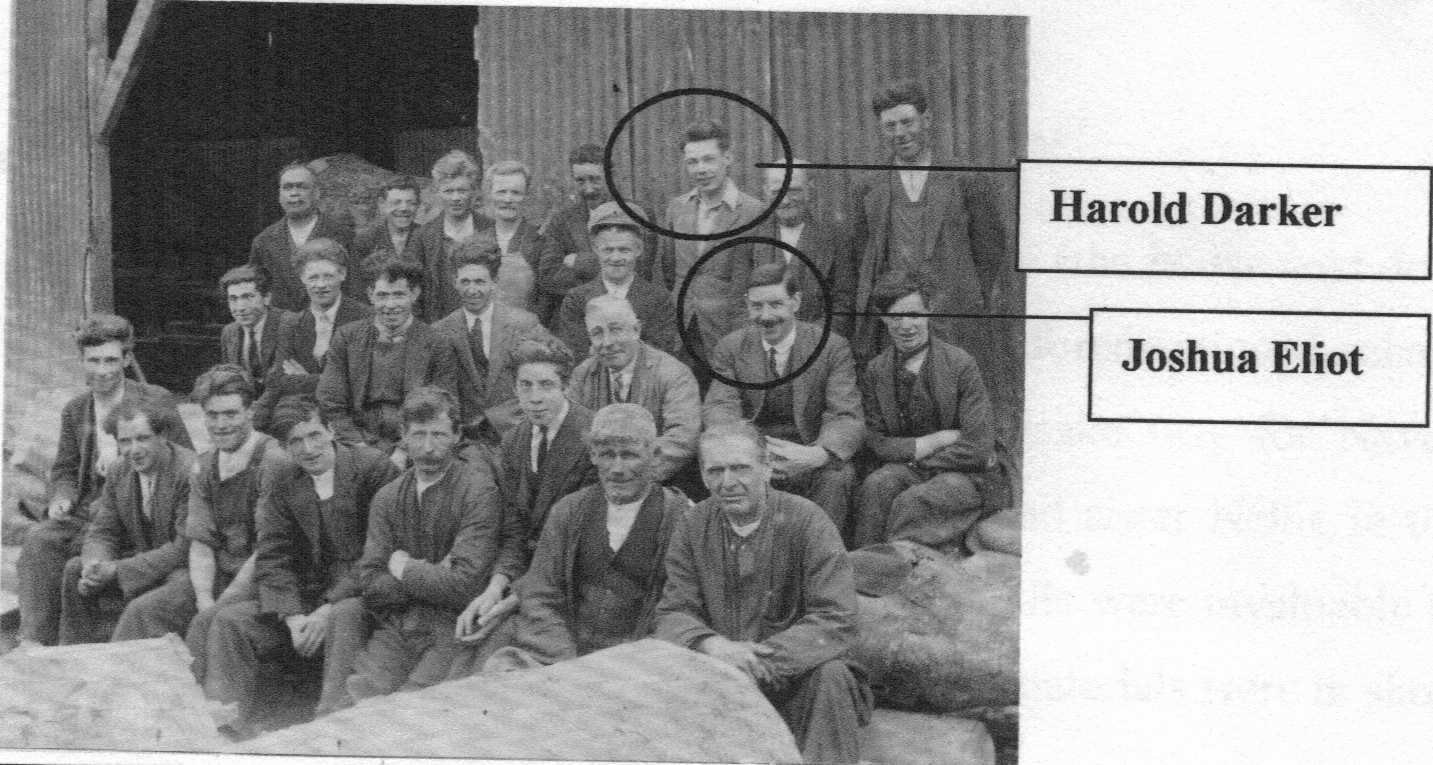 (above) Workers in Elliott's Sawmill in the 1930s. Matthew (Mattie) Mulvany one of the woodsmen, is pictured in the front row 2nd right. Harold Darker later set up his own furniture factory in Mill Lane. (Photo courtesy Alan and Ros Elliott).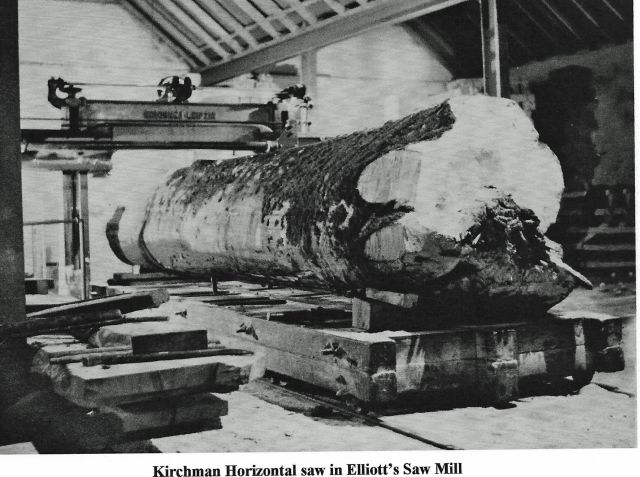 Joshua Elliott died in 1963, aged 79, and his son Alan Elliott subsequently took over the business.  Alan died in 2011.
The mill today is in a ruined state, its machinery twisted beyond recognition by malicious fires. Its mill wheel remains, although in a collapsed state.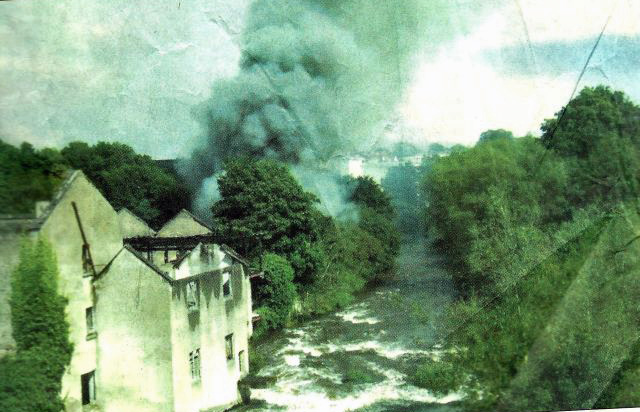 (above)  Vandals set fire to Ellliott's Mill on 18th July 2007.  Tyres burned during the fire are believed to have been the cause of the billowing smoke seen drifting over the Mollies in the photograph above. (Photo Meath Chronicle, 28 July 2007)
(above and below) The sad state of Elliott's Mill today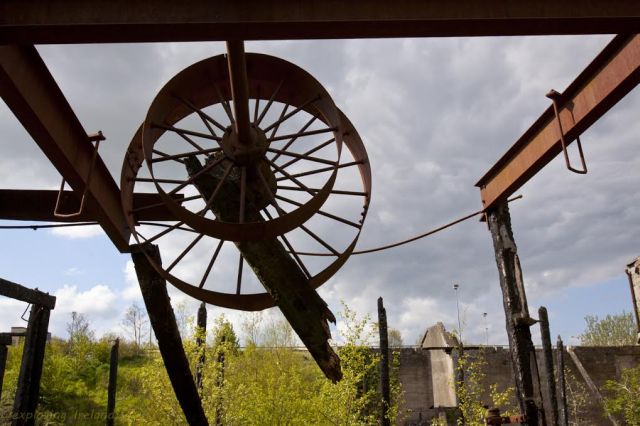 Photo (above) courtesy of Denis O'Donovan
Source:
Elliott's Sawmill on the Blackwater, by Richard Farrelly, Navan - Its People and Its Past, Vol. 2 (2013)