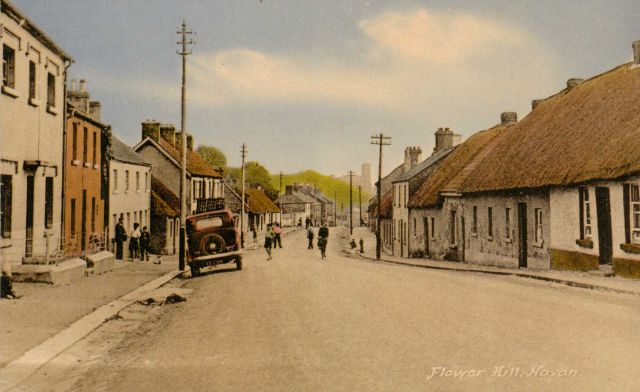 Top of Flower Hill c. mid 20th century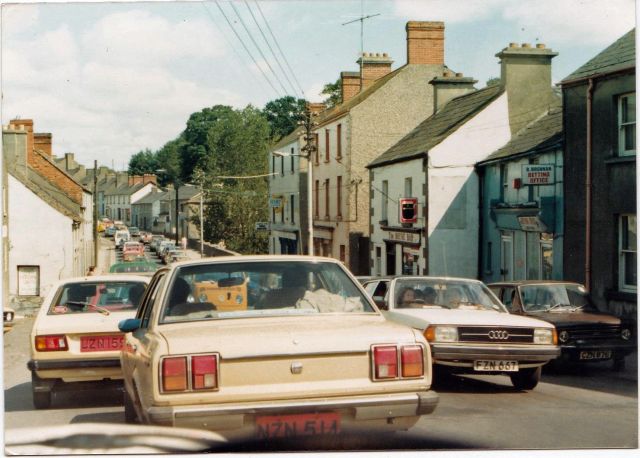 (above) Looking towards Flower Hill 1981 - before the Inner Relief road cut through it at Fox's Pub which is standing at Pollboy Bridge (right hand side, middle distance). Note the 2 way traffic. Photo by Seán Donoghue and courtesy of Donoghue Electric Navan.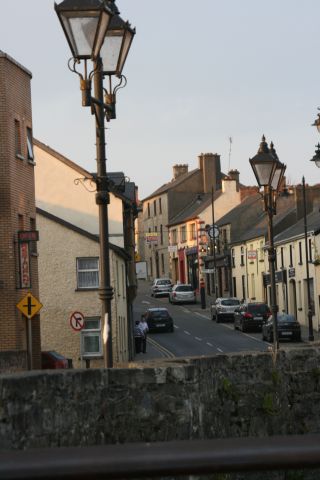 Flower Hill from Pollboy Bridge 2011 - one way traffic up the Hill
Photo © N&DHS
*
Flower Hill in Griffith's Valuation
1860
From 1 to 52 are in the townland of Blackcastle Demesne, Parish of Donaghmore.
Flower Hill, Town of Navan. Townland of Pollbwee. Griffith Valuation. The numbers show where the property is on the valuation map. They are not house numbers. The valuations are from £1 to £3 7 shillings. The landlord was the Earl of Essex. The names are the residents between 1847 and 1864. The descriptions are mainly house and small garden.
53. James Gavin                                   70.   Patrick Reilly

54. Patrick Byrne                                  71.   Thomas M'Eiver
55. Peter Carroll                                   72.    John McEvoy
56. Anne Sheridan                                73.    James Muldoon
57. Patrick Farrelly                                74.    John Taaffe
58. Wm. M'Cann                                   75.    Thomas Brogan

59. Vacant                                            76.    Alice Brady
60. Anne M'Gauveran                             77.   John Byrne
61. Anne Carroll                                    78.    Robert Murray
62. Michael Murray                                79.     John Halpin
63. John Murray                                    80.     Maurice Carty
64. John Lowe                                       81.     Philip Clusker

65. John Connolly                                  82.     John Reilly
66. Michael Flood                                   83.     Owen Ludlow
67. Thomas M'Dermott                           84.     Catherine Kelly
68. Peter Corrigan
69. Thomas M'Evoy
Numbers 85 to 106 are in the townland of Blackcastle Demesne, Parish of Donaghmore.
*
My great great grandfather, James Cargan (also "Corgan, Corrigan, and Carrigan"; spelling was not so great back in those days) was a shoe and boot maker who was still living on Flower Hill c. 1870. His wife's name was Bridget Lalway (also "Lalloway, Lallaway, Lolway, and even, Gallaway").  All of his children (Bridget, Julia, Elizabeth, James, Catherine, Mary, Margaret, and William), and even his wife after his death, emigrated to the US in the decades following the Famine.
My great grandmother, Julia Cargan, was brought to America from Navan by her uncle, Peter Lalway c. 1855.  It may well be that none of the family are left in Co. Meath.
Peter Byrne
*
The 'Colony'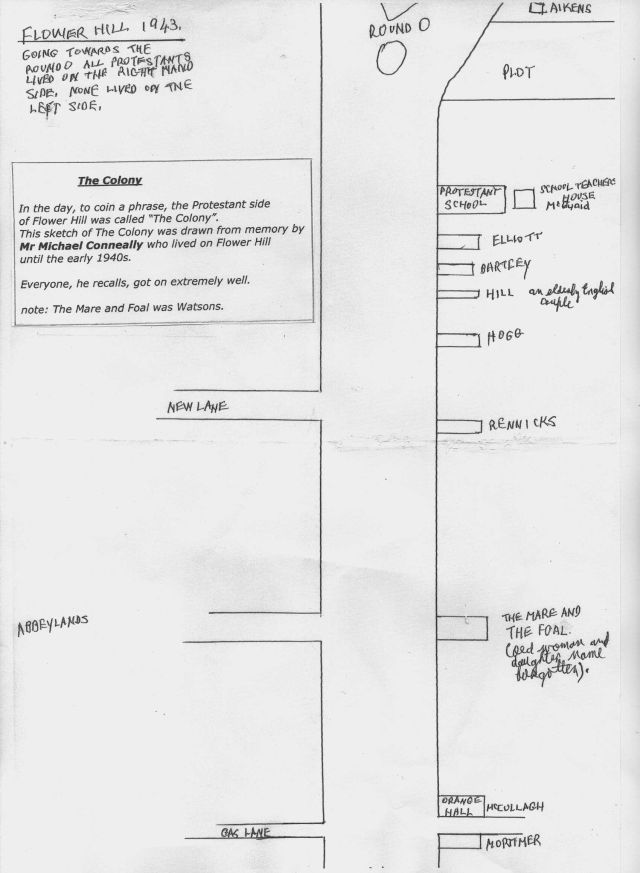 *
The Beaufort Family home (below) once stood at the top of Flower Hill near the Round O, but was demolished for the construction of the Inner Relief Road.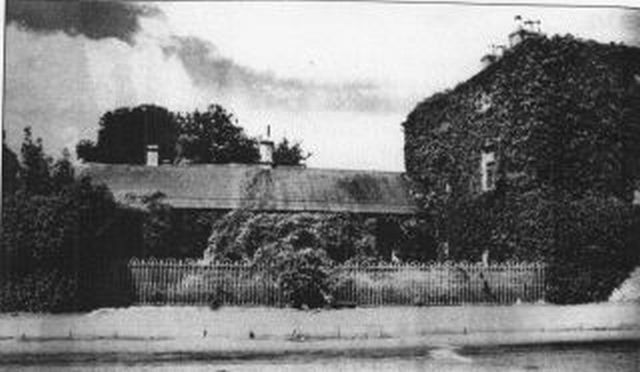 *
Recent Excavations
http://www.excavations.ie/report/2004/Meath/0012421/
County: Meath   Site name: SITE 2, FLOWER HILL, NAVAN
Excavations.ie number: 2004:1299        License number: 03E1352
Author: Ellen O'Carroll, The Archaeology Company, 17 Castle Street, Dalkey, Co. Dublin.
Site type: Urban post-medieval
ITM: E 687132m, N 768219m
Latitude, Longitude (decimal degrees): 53.656472, -6.681828

Further investigations of a stone wall discovered during testing in August 2003 (Excavations 2003, No. 1428) were carried out. The wall had been uncovered in three trenches during the testing phase. It was oriented east-west and north-south. The further investigations determined that the wall and associated cobbled surface were post-medieval/ modern in date. The wall did not continue under the site of the demolished buildings but abutted the rear foundation wall. It also abutted the 19th-century foundation wall, which ran along the access lane at the northern side of the site. Finds retrieved from the site included animal bone, modern pottery, metal, a clay-pipe fragment and glass fragments.