New Bridge
The New Bridge was constructed sometime between 1735-56 when Navan was entering a time of prosperity with the growth of mills and milling. It represented the first crossing of the River Boyne in Navan town.  It is located close to an ancient fording place on the river.  It links the townlands of Townpark in Navan to Athlumney on the opposite bank.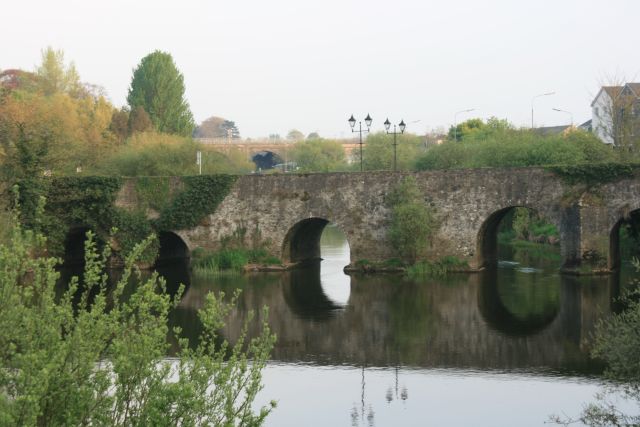 Navan's New Bridge Photo©N&DHS
The Ordnance Survey Field Name Book 1835-1836 states:
Built across the Boyne, at the town of Navan. The breadth of the river at this bridge is about 190 feet.