R. J. Murray Family Archives
R.J. Murray
Exploring the Family Archives to reveal
a Snapshot of my Grandfather
by R.J. Farrelly
_______________________
My grandfather RJ Murray died in 1954 at the age of 77. As a child I can remember going into a room in his house in Balgeeth, called 'The Office'. In it were old ledgers, books, diaries, machinery brochures and farming magazines. I can well remember looking at them and being fascinated by them. When RJ died in 1954 Aidan Murray, his youngest son inherited the homestead and half the farm. In due course, Aidan packed all the business records, brochures, books etc. into boxes and put them in a loft over one of the cow sheds. There they remained until 2010 when my Aunt Mary Murray gave me permission to go explore them. What I have found is an incredible record of his business and social activities from 1899 to 1954. This article gives only a brief insight into the man and a taste of the many records that he left behind. My work will continue-there are more boxes to open, more documents to read- a tantalising prospect which I will relish in the months ahead.
RJ Murray was born in Balgeeth on the 26th March 1876, his parents being Richard and Bridget (Loughran) Murray. He was an only child, but had one half sister Mary (dob 8th Oct 1862) and two half brothers William (dob 7th Nov 1863) and Patrick (dob 17th Nov 1864), who all emigrated to America in the late 1800s. He was but two months old when his father died. This left Bridget in the precarious position of having to run a farm of c. 130 acres, with a young baby and three stepchildren to rear. Although counselled by her brother-in-law Parick from Ballivor that she might consider either letting the land or disposing of it entirely by auction, she persevered, assisted by her brother Pat Loughran from Robinstown.
The young RJ went to St. Joseph's National School, Kilmessan. He enrolled on 9th Sept 1884 when he was eight years old, which by today's standards is very old to start school, but would not have been uncommon at the time. He was struck off the register on the 21st Nov 1891, aged 15. Over the seven years in which he attended school in Kilmessan, his average yearly attendance was 182 days, whilst other pupils were averaging 118 to 158 days per year. According to the school register he was the only pupil to study algebra, perhaps an early indication of his intellect and ability. This, along with his determination to stay in school, boded well for his later life. It is, as yet, unclear whether he had a secondary education, perhaps in time I will be able to determine that fact.
By the age of twenty three, RJ appears to have been set up in business because, at that time, he was signing his own cheques. His interest in all things industrial andagricultural is reflected in his attendance at the Cork International Exhibition in 1902.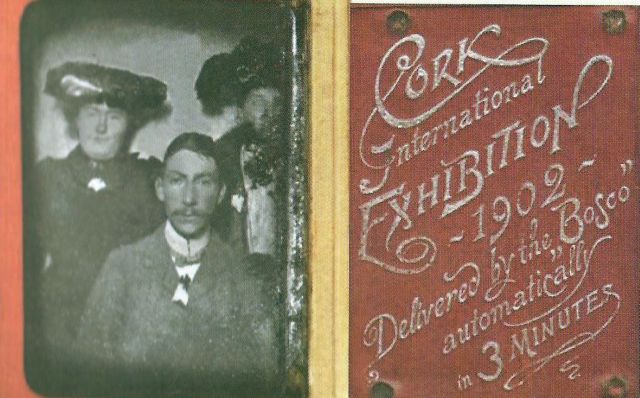 Fig 1 RJ Murray at Cork International Exhibition in 1902, aged 26.
In 1903, at the age of 27, he married Johanna Loughran of Balreask, Navan and set up home on the family farm in Balgeeth. They proceeded to have twelve children, all of whom survived except one, Ruby, who died at a young age. My mother, Maud Murray, was the oldest of the children. She was born in 1904 and died in 1992. The last of these children, Sr. Dolores Murray died just this year (2011) aged 87. RJ was a very highly organised man. He kept his affairs in great order and kept a diary over much of his life, (diaries spanning more than 46 years of his life have survived). These diaries have proven an invaluable source of information. He also had considerable stature in the community in Kilmessan. Therefore the documents he has left behind are not only a wonderful family history, but also give a very interesting social picture of life in Kilmessan from the last century. RJ's youngest son Aidan Murray, lived in the family home in Balgeeth, near Kilmessan, until his death last year (2010). His wife Mary continues to live there and is the custodian of the many documents, artefacts and photographs which span over a century and provide a wealth of information- a veritable Aladdin's cave for the amateur historian.
I have been very fortunate, over the past few years, to have access to these documents and have attempted to preserve and archive them. For me, this has been a labour of love, and has been, personally, immensely fulfilling. I am anxious to share this information to a wider audience, and to this end, have presented in these pages, a taste of the richness and colour that these documents have unearthed. I have singled out three particular items of interest; firstly, his daily diary entries made during the course of the 1916 Rising, secondly, the case of Mrs. O'Rourke, land eviction and the United Irish League, and finally, the 150th commemoration of the 1798 rebellion at the Hill of Tara.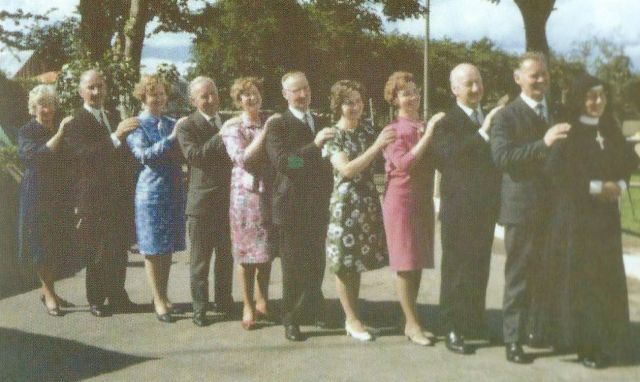 Fig 2 Reunion of the eleven members of the Murray family, 1968
Diary entries for 1916 rising
RJ's diary entries for the 1916 rising are fascinating to read. They provide not just information into events in Dublin, which were momentous and of national significance, but also continue to track the local and more banal happenings in Balgeeth. For example, the entry for Friday 28th April starts with 'very heavy fighting all day', continues with an entry 'the Battle of Rath Cross (Ashbourne) fought today', and ends with an entry 'young sow served (Butlers)! The full diary entries for the period from Monday the 24th April to Saturday the 29th April, 1916 are set out below.
Heavy fighting all day
Bought Revere two stroke motor
Very heavy artillery firing from 2:30 to 10:00 pm
Gunboat Helga shelled Liberty Hall and other places. 10,000 troops landed
Artillery shelling volunteers from 4pm
Sinn Féin volunteers seized Dublin city
Very heavy fighting all day
Travelled to Hay Presser at Baal, Johnstown Bridge and to Primplestown, Castledermot via Edenderry, Rathangan, Monasterevan and Athy.
Battle of Rath Cross Roads fought today. 50 to 70 police vs. 35 – 100 republicans
Young sow served (Butlers)
Travelled home via Nurney, Kildare, Curragh camp, Newbridge, Naas, Kilcock.
Got petrol from military at Curragh camp.
Sinn Féin leaders surrendered.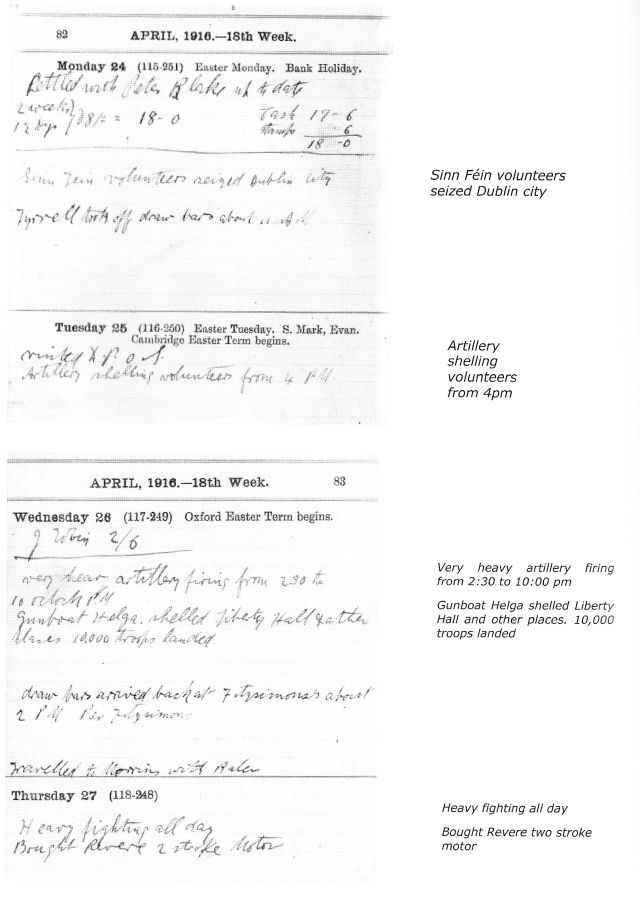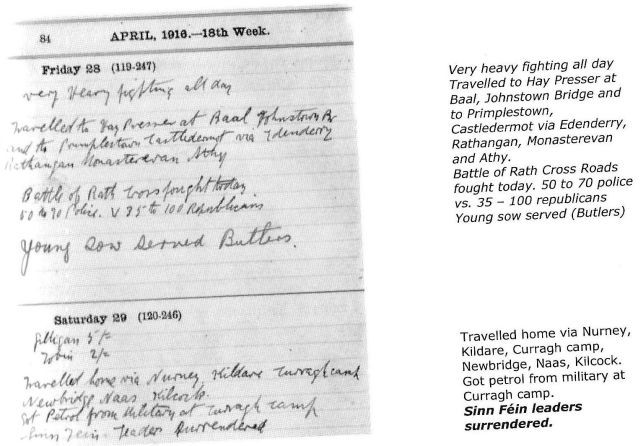 Fig 3 Entries from the diary of RJ Murray for Easter Week 1916
The United Irish League, land eviction and the case of Mrs. O'Rourke
The United Irish League (UIL) was probably the most influential orgainsation in Ireland in the early years of the twentieth century and it is not at all surprising that RJ Murray was secretary of the local branch. The UIL was founded in 1898 by William O'Brien with the motto 'The land for the people' and by 1901 had over 1100 branches countrywide. It was engaged in a campaign to force landlords to sell land to their tenants and to ensure large grazing farms were broken up and divided amongst small holders and labourers. Largely as a result of this campaign, which often took the form of boycotting and threats, and with pressure from the Irish Parliamentary Party at Westminster, the Wyndham Land Act was passed in 1903. This act allowed tenants to borrow money from the Government to purchase their holdings with loans repayable over a period of years. Very often, the UIL acted as the organisation that helped negotiate purchases between landlords and tenants but it was often also involved, as in the case described below, in defending tenants threatened with or actually evicted from their farms.
In these early years of the century, the UIL was a mass organisation which had its finger on the pulse of rural Ireland. Men such as RJ Murray, through their involvement in the UIL, were effectively taking on leadership roles in their local communities. Amongst RJ's papers is a very interesting case of a local eviction in the late 1800s. It concerns Mrs. O'Rourke, the widow of the late James O'Rourk from Grangeboyne, Kilmessan who was evicted from her farm in 1886. She appears to have written to my grandfather looking for help.
The United Irish League wrote a letter to RJ Murray on 17th August 1905 thanking him for a letter he wrote on behalf of Mrs O'Rourke. This letter is reproduced in Fig 4.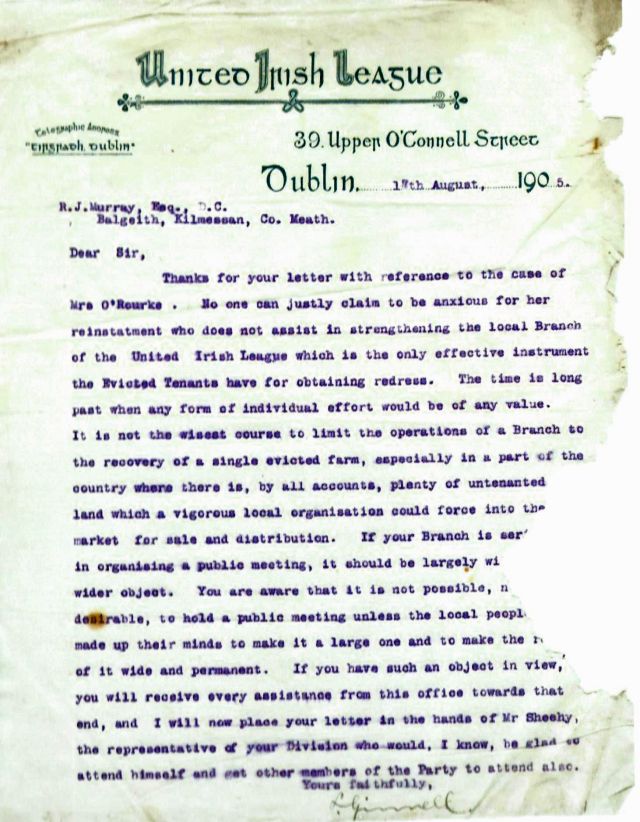 Fig 4 United Irish League letter to RJ Murray, 1905
In their letter to him, they stated that it was very important to strengthen the local branch, 'there must already have been one in existence?', they inquired. They added that the time was long past when any individual effort would be of any value, suggesting that they were looking for more concerted local action. It was, they advised, not the wisest course of action to limit the operation of a Branch to the recovery of a single eviction farm,
'. . . especially in that part of the country where by all accounts there was plenty of untenanted land which a vigorous local organisation could force into the market for sale or distribution.'
They also state that it was neither possible nor desirable to hold a public meeting unless the local people had 'made up their minds to make it a large one and the results of it wide and permanent.' If RJ Murray had that in mind, the local branch would receive every assistance from the office of the United Irish League, towards that end. They added that RJ's letter would now be placed in the hands of Mr. Sheedy, the representative of his division who would be glad to attend himself and get other members of the party to attend also.
Mrs. O'Rourke also must have written to the United Irish League because she knew the League had written to my grandfather requesting him to verify the facts of her case. She wrote a short note to my grandfather, reproduced in Fig 5, acknowledging his involvement in the case and enclosed a detailed description. The handwritten statement, signed by Mrs. O'Rourke's representative, makes for fascinating reading.
The letter begins with the heading: 'Grange-Boyne Estate, Late James O'Rourke tenant. Late Edward McEvoy Esq., Landlord, present landlord Duc De Stackpoole.' (RJ Murray inserted his address as Mount Hazel, Co. Donegal.)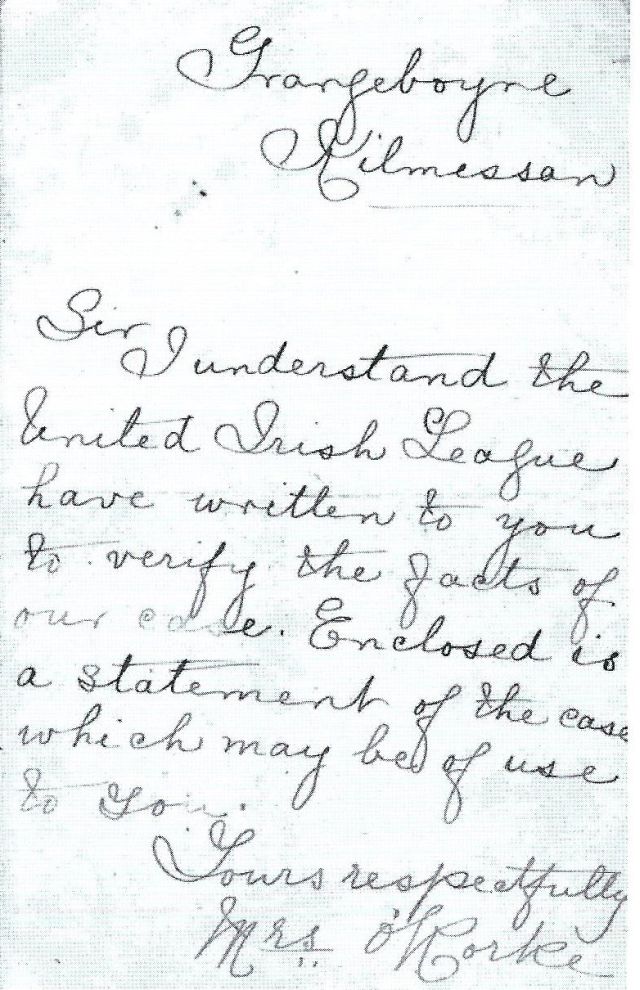 Fig 5 Note from Mrs O'Rourke to RJ Murray
Case of Tenant.
The text of the letter reads:
'Up to the year 1878 the rent of my farm £54-5-9 which was always paid. In that year I was noticed for a rise of 20 per cent. The next gale day after this notice I was told at the Rent office by the agent that the rent was £72-12-0 which was an increase of 33 per cent on poor land. I then expressed my inability to meet such a rent but paid that gale day on the express condition that I was to get the place valued by a competent valuer get compensation and give up the place. I, having complied with this condition and laid the valuation before the Landlord, he declined to fulfil the agreement made by the agent and compelled me to go on as tenant at the increased rent. His words in effect were pay or quit. I went on paying the old rent and my cattle were seized on, for the balance. I then, on the advice of the under agent signed a three month bill and he advised me to consult the Landlord again. Having done so, his reply was that we would listen to no terms, but pay the increased rent. I kept paying on till 1882 and afterwards as much as I could get together till at last my means became exhausted.
On 28th October 1886 I was evicted and put in as caretaker, but not allowed to touch the farm or farm produce. The farm was then in the Landlord's possessions till 1898. It was then taken by William Donohoe of Dunlever, Trim, who is still in possession. Acerage 82-1-14. (statute measure) Poor Law Valuation £60-10-0.
Signed Mrs. O'Rourke representative.'
This letter gives us a very clear insight into the troubled relationship between landlord and tenant which characterised this period of Irish history. Unfortunately, RJ's papers do not give us any more insight into how the matter was resolved- and so we are left wondering what became of Mrs. O'Rourke or the land. It would be interesting, at a later date, to investigate further the other characters mentioned in the letter, including William Donohoe and is his family, to trace their contact with this land. This is surely research for another day!
There were moves to bring about reform to the Kilmessan branch of the United Land League. I found four pieces of correspondence giving details of the local branch, unfortunately without a date, but which approximate the period 1905.
One note lists the members of the committee as follows:
President – W H Doran, Vice President W Lynch.
The committee consisted of: Joseph Wilkinson, Joseph Kennedy (Crerogue), Joseph Delaney (Clonguthery), Christopher Marley (Clonguthery), Michael Reilly, Michael Fitzsimons
Treasurer: T Kelly (Kiltale), Hon Sec RJ Murray (Balgeeth)
There were a total of 37 people were listed as paid up members of the committee. A total of £2-16s–6d was collected from members. Nine people paid 2s-6d, six paid 2s and twenty two paid 1 shilling. There is no explanation as to the difference between the rates paid by different members of the committee. Did this reflect differences in the economic circumstances of individuals, differences between big and small farmers?
One very interesting name on the list was that of G.V.Briscoe, otherwise known as Gustvas Villiers Briscoe who was born in 1867 and is buried in the Church of Ireland graveyard in Kilmessan. He inherited the Bellinter Estate from John Preston and would surely at that time have been in correspondence with his own tenants, RJ Murray being one of them. Perhaps G.V. thought that being a member of the United Irish League might help him in his own negotiations with his tenants- surely a case of poacher turned game-keeper!
The 150th Commemoration the 1798 uprising on the Hill of Tara
The 150th commemoration of the men and women who fell on the Hill of Tara in 1798 was held on the 3rd October 1948 on the Hill of Tara and was quite a momentous occasion. Among the many documents uncovered in RJ's papers, there is evidence of a huge amount of planning around the event, in which RJ was involved.
An account of the battle was included in the brochure of the 1948 Ceremonies. It was compiled by Captain Gerard S. Cox, Archives Section, General headquarters and Member of the Irish Historical Society, some of which is reproduced below.
The battle at Tara raged between 4000 rebels (croppies) and about 500 Government forces. The rebels were made up of men from Meath, Wexford, Kildare, Wicklow, Westmeath, Cavan, Louth, and Fingallians from North Dublin. They were very poorly armed, with most bearing nothing more than swords, scythes , pitchforks and pikes. Few were armed with guns, in stark contrast to the well armed and trained government forces. The government forces were made of Regulars, the Roy Fencibles commanded by one Captain Blanche. They were also joined by a Yeomantry, captained by Lord Fingall of Killeen. They were made up of mainly landlords who were the commanders and tenant farmers, who were the foot soldiers. Captain John Preston, later Lord Tara of Bellinter, was overall commander of the battle. At the time he was commander of the Navan Cavalry.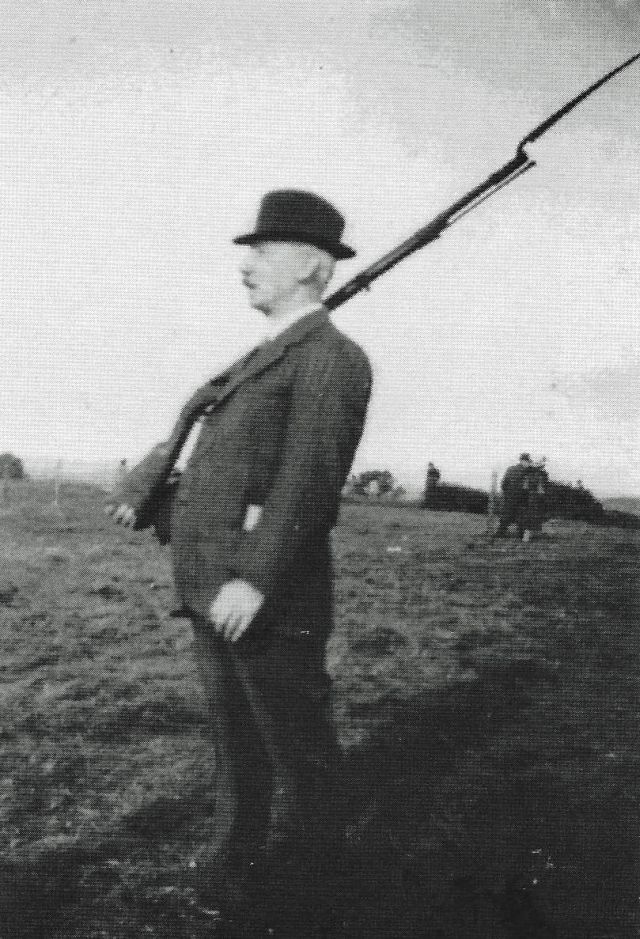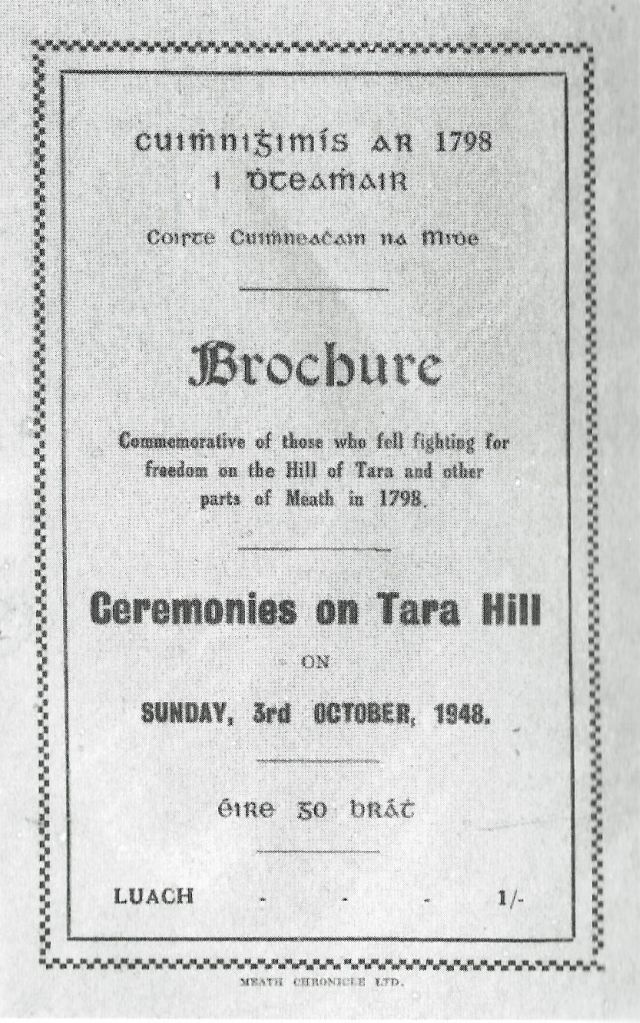 Fig 6 RJ Murray at the 1798 Commemoration and
Fig 7 (right) Commemoration Brochure
In addition to being poorly armed, the rebels were poorly led, with no overall leader. Each division had its own separate leader who looked only to those who were under his immediate control. The rebels gathered around the church that crowns the Hill and which they considered their citadel. According to the ceremony brochure, the rebels stood no chance of winning, their lack of training, and absence of armaments being fatal. Captain Preston allowed the rebels to charge and when they got to within 50 yards, he gave the command to open fire, which sent the rebels reeling back. They charged again, whence Preston gave the command for the field gun to be brought into use, which cut lanes through the rebel lines. The battle lasted about four hours, after which the rebels broke away and fled in all directions, pursued by the revengeful cavalry. The casualties amounted to over 400 rebels dead and 27 dead on Preston's side. There are monuments to Croppies who died from their wounds dotted around Meath.
As the 150th anniversary approached, an organising committee was set up to plan the commemoration. RJ Murray was a member of the committee and played a large part in its implementation. Amongst the papers preserved are details of the members of the orgainisning committee. The Rev. G. Cooney, Parish Priest of Skryne was its chairman. Brian Smyth N.T., Skryne was secretary. The organisers were listed as T Condon, County Council and RJ Murray, County Council. The committee was made up as follows:
M. Hilliard TD, Capt. P Giles TD, M O'Reilly TD, Senator P Fitzsimons, John Fitzgerald, County Council, P Quinn, Kilmessan, M Reid, Dunboyne, Captain Kevin Oakes F.C.A., Navan, L Lynch F.C.A., Navan, Mrs. McGurl, Co. Librarian, P. Qulty, Editor, Meath Chronicle, M Harrington N.T., J Clarke, Brian Fleming N.T., Kilmessan, John (Jack) Collier, Kilmessan, William (Bard) Walsh, Navan, John Quinn, County Council, James Fallon, Fennor, Peter P. Connolly Meath Hill, Tom De Burca, Co. Secretary, Sean MacNamidhe, M. Johnson, County Council.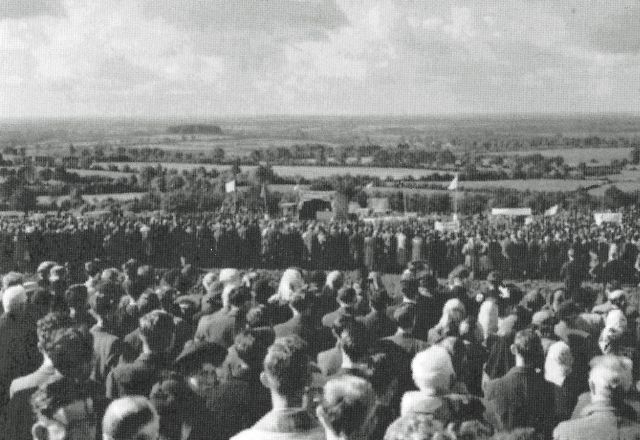 Fig 8 Photograph of those in attendance at the 150th Commemoration of the 1798 Rebellion on the hill of Tara
His papers contain letters showing that he was in constant communication with a Fr. Murphy PP Glynn in Wexford, Fr. Cooney PP in Skryne and Brian Smyth N.T., Skryne. A letter from the Headquarters, Boyne area F.C.A. Gormanstown Camp, gives an outline of the ceremonies which were indeed meticulous and detailed, with a full day of activities planned:
· The Guard of Honour and No. 1 Band took up positions at 11am.

· The President Sean T O Kelly arrived at 11.20am and was received by Fr. Cooney and Captain Oakes o/c South Meath Battalion, Boyne area Commander.

· The Bishop of Meath Dr. Kyne took up position at the altar at 11.30am blessed the Colours and then said Mass.

· At 15.30 hrs the President entered a roped area, a decade of the Rosary was said, and the Hill was blessed, and then the command was given to fire a volley of shots.

· The flag was raised, the Reveille was sounded, then an address by  Mr. Eamonn De Valera.

· The event concluded with a rendition of the National Anthem.
It was of particular interest for me to discover these papers, because as a ten year old boy, I attended the commemoration with my father and mother, little knowing of the role grandfather had played in the organisation of the event.
The papers show that RJ was very much a political animal and was involved in politics at all levels, from national to local issues in Kilmessan. He attended a meeting of Charles Stuart Parnell at Navan in 1891 when aged only 15 years - this appears to have fired him up politically for the rest of his life. From reading the papers, I am struck with a sense of how he lived through such a momentous period in Irish history. Not only did he live though these historic times, he also retained documents chronicling the events. These documents have an astonishing breadth:
Papers relating to Land agitation.

The 1916 Rising, (diary entries described above),

the 1914-1918 war,

World War 2

the Economic war with Great Britain, and the dispute over trade and tariffs.

Rationing: Petrol and coal was rationed because of the war effort (the papers include copious amounts of correspondence pleading for a reduction of fuel rationing so that he could continue to run his machinery for business.)

He was a war office (WWI) contractor for the military, pressing hay all over the country. He pressed thousands of tons of hay. He had numerous thrashing mills driven in the early years by steam engines and later by tractor.

He ran a large contracting business, steam rolling roads and rock drilling for Meath/Cavan/Westmeath/Louth County Councils.

He was reputed to have brought the first Fordson tractor into Ireland, a Model F, in 1917.
He was also a man who had worked extensively at a community level which culminated in his membership of Meath County Council. Throughout his life, he was involved in countless community organisations. A sample of these are as follows:
Secretary of the Bellinter Estate Tenants association c 1905/6

Secretary of the United Irish League, Kilmessan Branch 1905

Secretary of River Skane Drainage 1914

Member of Meath County Joint Committee of Technical Instruction

Member of the Kilmessan Volunteers 1916.

Committee Member of Drogheda Agricultural Show and Irish Industrial Exhibition, 1907

Secretary of Riverstown/Balgeeth/Assigh Road building, 1930s

Vice President of National Ploughing assoc.

Member of Co. Meath Vocational Education 1940

A delegate to the Fianna Fail Meath Dáil Ceanntair

A member of the Old Age Pensions and Blind persons Sub Committee in Dunshaughlin

A member of the Engine and Thrashing machine owner's assoc. Meetings held in the Four Courts hotel.

Invited to be a member of The Ancient Order of Hibernians, Division affiliation No. 1300 on the 18th December 1914.
He was also a man with a thirst for knowledge and innovation. The many journals unearthed in his collection give testament to that. These include
Commercial Motor

Motor

Farmer and stock breeder

The Farmers Gazette

Maternity and Child Welfare, 1919

Modern Farming 1920s

Amateur Wireless 1920

Machinery Market 1920s

The Ford Times 1920s

Work – A Handicraft magazine 1918
He was also a man with a thirst for knowledge and innovation. The many journals unearthed in his collection give testament to that. These include
Commercial Motor

Motor

Farmer and stock breeder

The Farmers Gazette

Maternity and Child Welfare, 1919

Modern Farming 1920s

Amateur Wireless 1920

Machinery Market 1920s

The Ford Times 1920s

Work – A Handicraft magazine 1918
Johanna Murray
They say that behind every good man there is a great woman. Johanna was one of those. She was born in Cannistown, Navan on the 3rd October 1883. Her early education was obtained in Cannistown National School. At the age of twenty in 1903 she married RJ Murray and within a year, their first child Maud, my mother, was born. They had twelve children in total, but as already stated, one of them Ruby died at two months old. Given the very high infant mortality rates of the time, this was quite a remarkable survival rate for the Murray family. She proceeded to have a new baby approximately every one and a half years, so she was a very busy woman. But on top of that she had to run the farm when RJ was away from home on business in Ireland or indeed in England.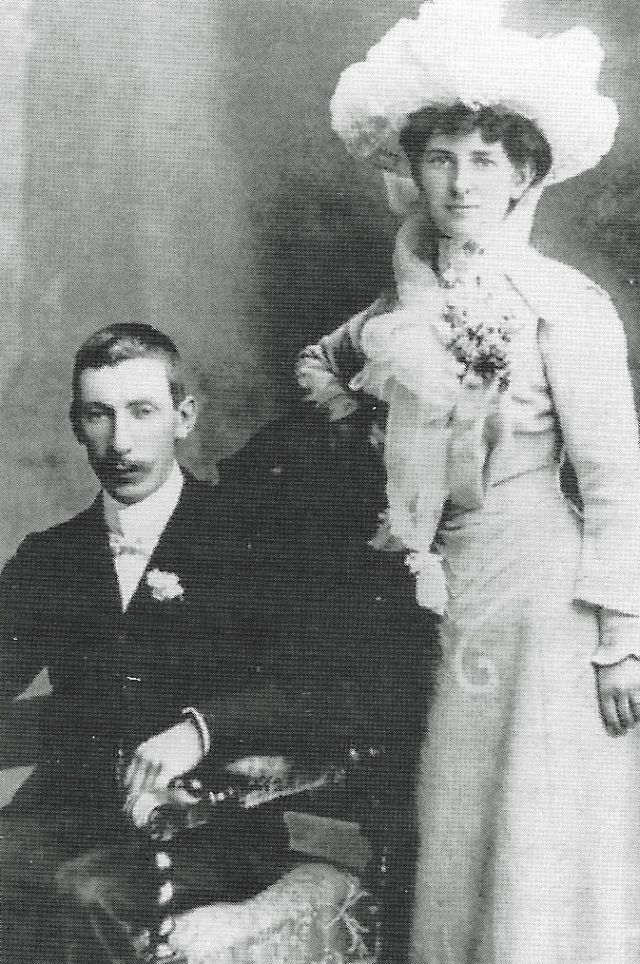 Fig 9 Wedding of RJ and Johanna, 1903
Johanna also ran her own successful businesses, chief amongst which was her Poultry business. Like her husband, Johanna was meticulous in the records which she kept of her poultry business. These records were kept on a yearly basis. Fig 8, which shows a page from her poultry journal, illustrates the nature of these contacts.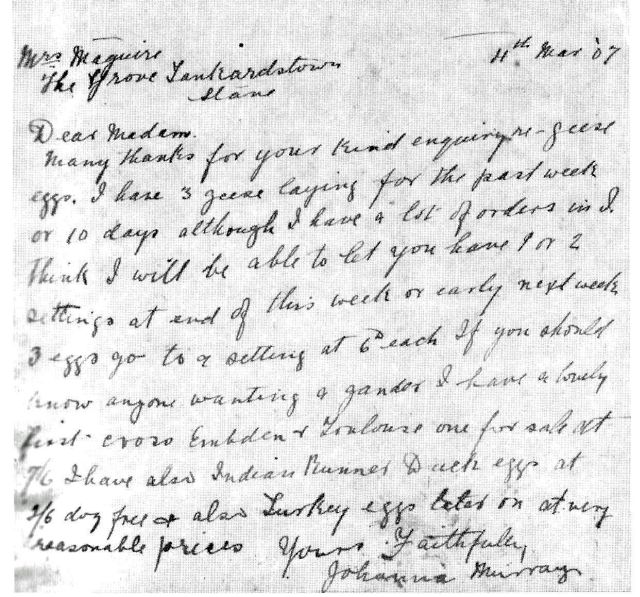 Fig 10 An entry from Johanna Murray's poultry journal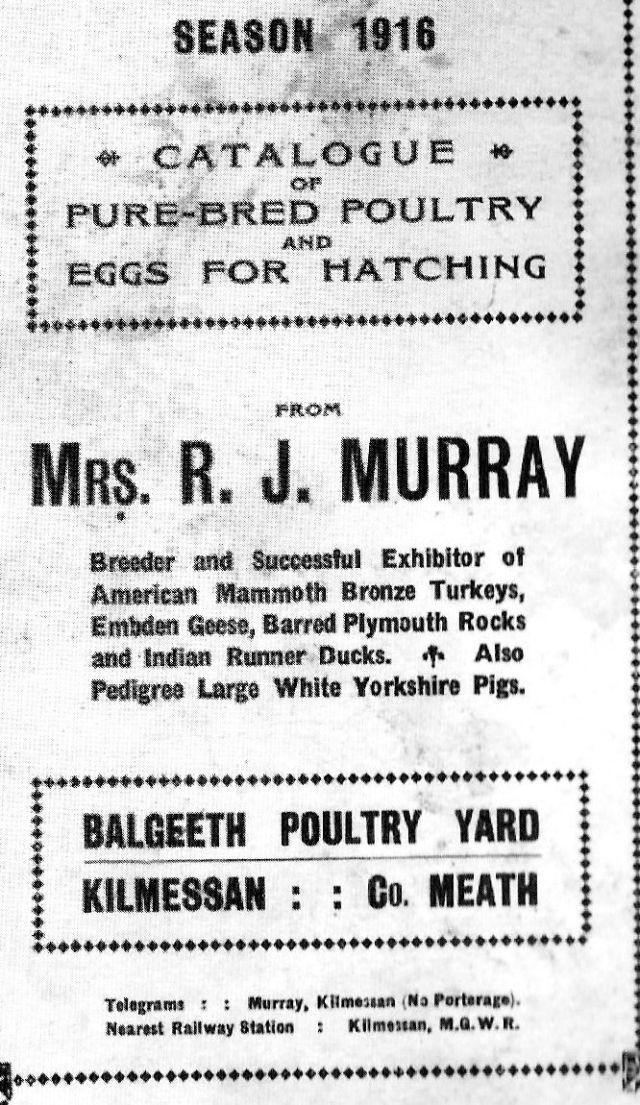 Having completed an inventory of her business contacts in the years 1906 to 1910, they show that she delivered eggs and poultry to every county in Ireland, and some to the U.K.
Among her more distinguished customers were Lady Mildred Cuningham, Slane Castle, Co. Meath, LadyMaria Ponsonby, Palmerstown, Strffan Co. Kildare and a Captain McMurray, Governor's House, Mounjoy Prison.
It is worth bearing in mind that these transactions took place in the early 1900s, where the transport infrastructure was quite challenging.
However, Johanna notes in her catalogue that she delivers by rail and post. Fig 11 reproduces the cover of her 1916 catalogue of pure-bred poultry and eggs for hatching.
Behind her obvious capacity to run an efficient and effective business, there was also a very friendly and caring woman.
Although only aged five at the time of her death, I have memories of a very genial and warm lady.
Fig 11 Johanna's poultry and egg catalogue, 1916
Where to now . . .?
I hope that I have given the reader a sense of the sheer anticipation that I have felt as I opened up each box, and the excitement I experienced as I uncovered yet another layer of the life and times of RJ Murray and his family. It has given me untold hours of pleasure, reading and watching his story unfold in the dusty pages of his documents. My first impulse in writing this paper was to share with a wider audience, this sense of excitement. Moreover, I would like to impress on others how important it is that we continue to preserve the social history of this country, a history that was written in pen on paper, long before the advent of digital media. Too often, as one generation gives way to another, their papers, documents and photographs - the very artefacts that give a social history of their time- are disregarded or worse disposed of. I would urge people, in the light of my experience, to think again, to retain and at some point in the future, to delve into their own histories or allow others access to them. For my own part, I will continue to open more boxes, unearth more treasures and share them with my children and grandchildren- and hopefully inspire the next generation to keep exploring the past as they build their futures!
I would like to express my most sincere thanks to my Uncle Aidan (R.I.P.) and especially to his wife Mary Murray for granting me access to these papers and for their foresight in ensuring that these papers were retained for all our benefit. Finally, I would like to thank my daughter Maud and her husband Enda McGorman for assisting me in the final stages of producing this article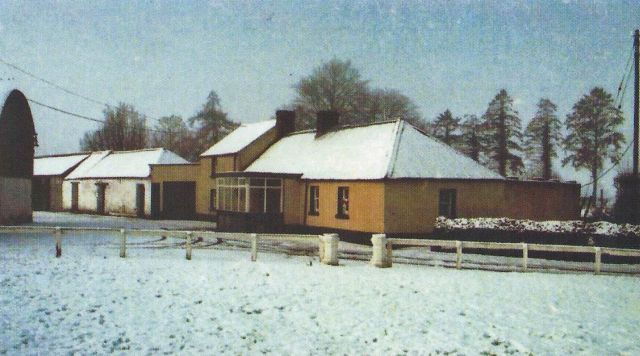 Fig 12 The Murray household at Balgeeth