Irish National Foresters
The INF began in 1877 as a breakaway organisation from the Ancient Order of Foresters after poilitical disagreements.  The INF spread rapidly, and soon became the largest Friendly Society in Ireland.  It supported Irish nationalism, and its constitution called for "government for Ireland by the Irish people in accordance with Irish ideas and Irish aspirations."
Below, from the Meath Chronicle, 18 March 1889 is the account of the formation of the Navan branch  of the INF.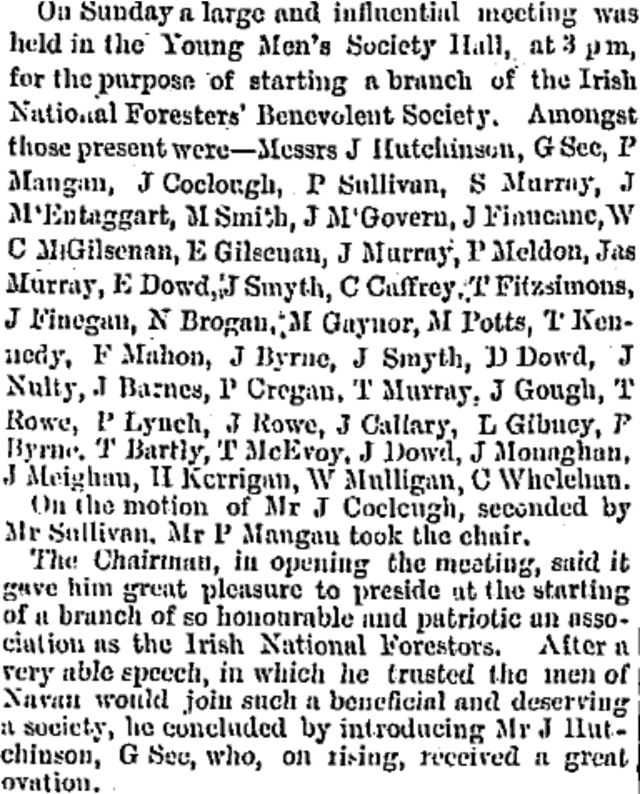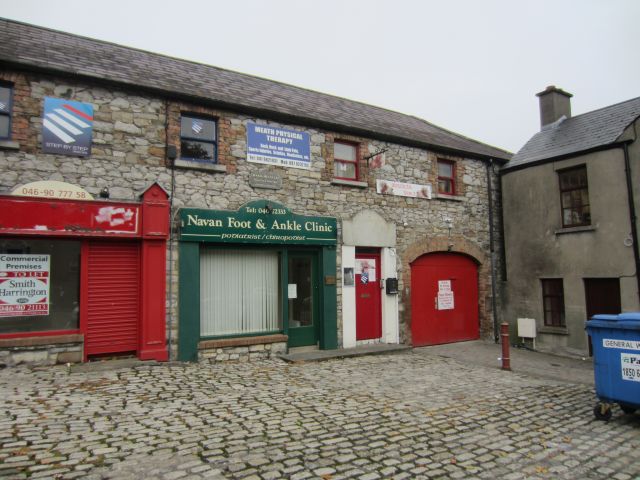 (above) The original meeting place of
the Navan branch of the INF on
Church Hill.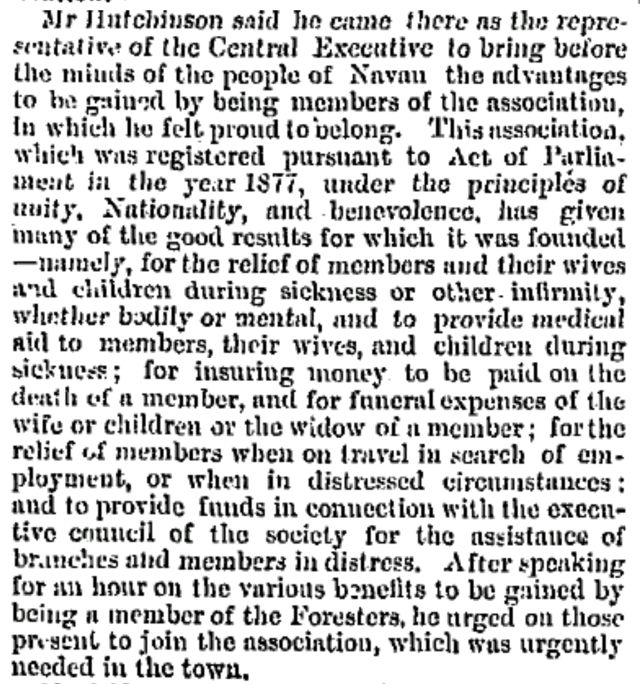 (Below) From the Meath Chronicle, 20 Nov 2010
For over 100 years the Irish National Foresters (INF) were a part of Navan life, with a vibrant branch active in the town, helping out those  who had fallen on hard times for one reason or another.
The dissolution of the branch in Dec 2003 marked the end of an era in the town, as its original purpose, providing financial help and support to the poor, had been largely superceded by both the welfare state and the Credit Union movement.
This year for the first time, a Mass of celebration is to take place for all ex-members and associate members and to commemorate all the INF's deceased members in St. Mary's Church, Navan.
The original Forester groups were said to have banded together for mutual aid and protection, near the ancient royal forests during the 14th century.  In 1834, the Royal Foresters formed a friendly society and named it the Ancient Order of Foresters.  In 1877, the Irish National Foresters was founded in Dublin to bring all Irishmen together, irrespective of class or creed, to help families in sickness and distress.
Twentieth century Ireland was crippled economically and was a time of massive political change and war.  It was an era of great illness and death which left families mentally and financially distressed and often destitute relief of these desperate situations was the main aim of the INF.  It was achieved by by members initially a few pence a week into a common fund from which sick pay and funeral grants could be drawn.  Also, at a time of mass emigration, the INF was also a means of support to kinsmen abroad.
The Navan branch was formed in March 1889 by a group of men determined to help their fellow men in accordance with the high principles of Irish society.  That year, a large and influential meeting was held in the Young Men's Society Hall Navan for the purpose of starting a branch.  Among those present were General Secretary Mr J. Hutchinson, P. Mangan, J. Colclough, P. Sullivan, S. Murray, J. McEntaggart, M. Smyth, J. McGovern, James Finnucane, W. Gilsenan, E. Gilsenan, T. Kennedy, P. Lynch and W. Mulligan.
The Dean Cogan branch was the 350th in the country when it was formed.  The INF played a major part in the life of the town and never forgot the small band of men who, on the 12th March 1899, were responsible for bringing a branch of the society to Navan.  Its first chief member was Mr Hutchinson who came to Navan as the representative of the central executive.  The list of officers since its foundation is a roll call of names of able and worthy men of the town who distinguished themselves through their work for the welfare and improvement of their fellow citizens.
The first offices and rooms occupied by the INF were at Church Hill Navan, and during those early years the Forester's Hall was to become a social centre for the town, and dances were held twice weekly.  The admission fee was one shilling and sixpence, which included supper.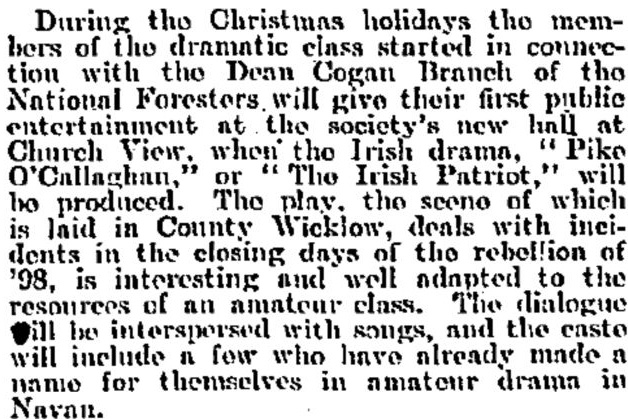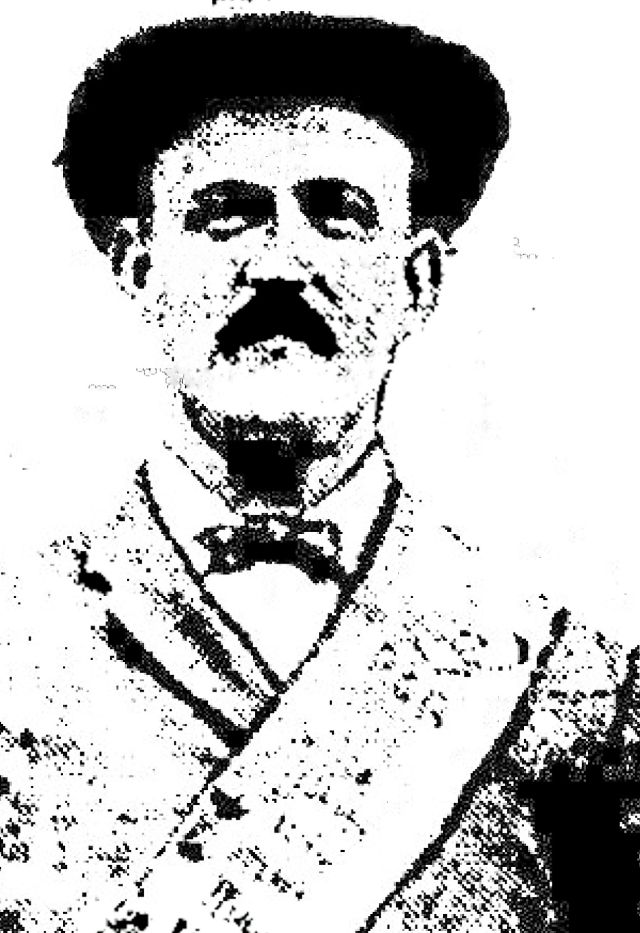 (Above) Meath Chronicle, 25 Nov 1905.
(Right) Ex Chief Ranger P.J. O'Sullivan of
the Dean Cogan Navan Branch  -
from the Meath Chronicle, 6 Aug 1910
The first purpose built hall for the society was erected in 1927 at the junction of Railway St. and Circular Rd. where the Solstice Arts Centre now stands. (see photo above)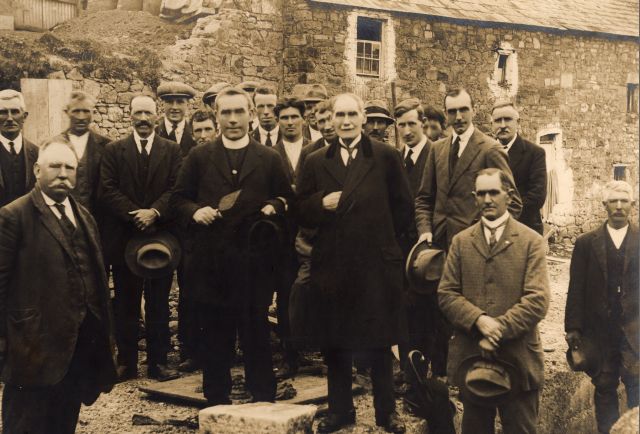 (above) Laying the foundation stone for the new Irish National Foresters' Hall
in Railway St. (1927)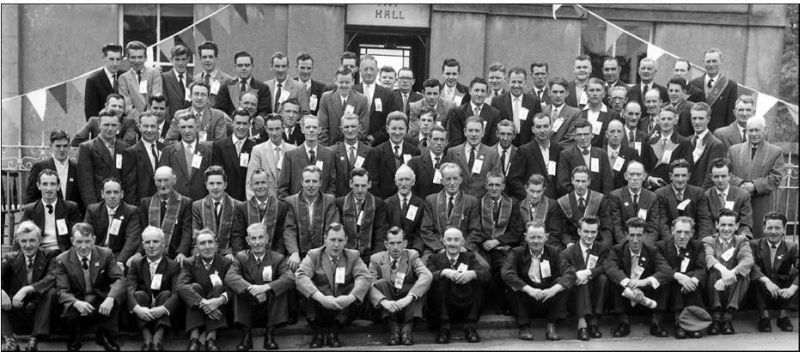 INF 1960 (Photo: Courtesy Mark Gleeson)
Front Row: (l-r) Denis Smith, James Brien, Paddy Denham, William McDonagh, William Bennett, Bertie Lynch, Thomas Farrelly, Thomas Gleeson, John Brennan, Harry Monaghan, Christy McLoughlin, James Lynch, Jackie Dunphy, Thomas Cahill.
2nd Row: James O'Brien, Vincent Bradley, Joseph Gerrard, Packie Lynch (Secretary), Jack Quinn, John Blake, Frank Lynch (sub Chief Ranger), Michael Murray, Jack Brien (Chief Ranger),Thomas Dunphy (Treasurer), Jack McLoughlin, Patsy Brady, Packie Sharkey, Tony Carberry, Seán McEvilly.
3rd Row: Francis Callery, Joe Booth, Paddy Moore, Jack Moran, John Moran,Frank Rafferty, Michael Fitzsimons, Peter Reilly, Danny Fitzpatrick, Ronnie Lynch, Thomas Moyles, Christy Lynch, Frank McDonagh, Tony Weldon, Paddy Dunphy, Jimmy Byrne, James Cahill, Marlowe Casey, Eamonn Blake and Jim Reilly.
4th Row: Joe Gorman, Michael Brady, Hugh Gerrard, Francie Farrelly, Luke Smyth, Richard Brennan, Tom Fagan, Joe Newman, Christy Gorman, Patsy Ratty, James Toomes, Fergus Callan, Peter Kane, John Murray, Michael Brennan and Ultan Duffy.
Back Row: Desmond Lynch, Jim Monaghan, Dessie Brien, Eamonn Moran, Ronnie Murray, Eamonn Rafferty, Danny Smyth (partly hiddden), Peter Blake, Frank Nugent, Thomas Blake, Jack Moyles, Joe Finnegan, Benny Monaghan, Paddy Rafferty and Jimmy  Walpole.
Others at end of 3rd row were visitors.
In 1976, the  Foresters moved to a premises on Brews Hill after Meath Co. Co. purchased the Railway St. land for road improvements.
More content to be uploaded.