Francis Ledwidge 1887-1917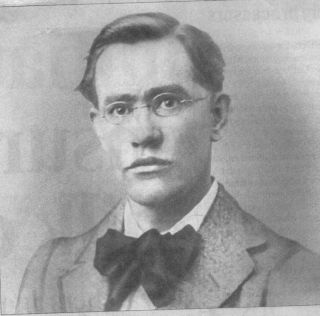 Francis Ledwidge was born on
19th August 1887 in Slane, County Meath.
His family were in humble circumstances,
a condition not improved by the death of his father
when Francis was only four years old.
He left school shortly before his fourteenth birthday and his first employment was as a farm labourer.
He subsequently worked as a shop assistant,
house boy, miner and also for two separate periods as road worker and ganger with Meath County Council.
From his schooldays he took an interest in books and literature and when he grew to manhood he became active in trade union and other public affairs.  By 1914 he had become a member of Navan Rural District Council and of Navan Board of Guardians.
He was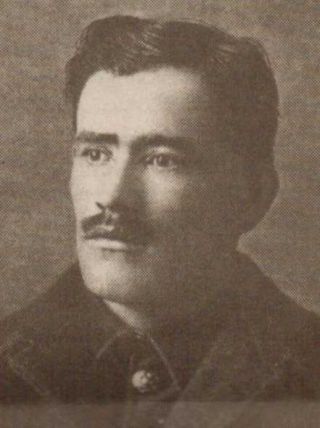 a founder member of the Irish Volunteers
in Slane and despite his subsequent
enlistment in the British army, his contributions
to discussions of the two public bodies of which he was a member suggest that as late as
19 October, 1914 he was opposed
to joining in the British war effort.
However he enlisted in
the Royal Inniskilliing Fusiliers at Richmond Barracks, Dublin on 24 October, 1914.
This decision ultimately led to his death on 31 July 1917.  During the 3rd Battle of Ypres he was hit by a stray shell when repairing a road near the village of Passchendale, and died instantly.
His early poems were published in the Drogheda Independent and in 1912 he sent some of his verses to Lord Dunsany who later helped and encouraged him greatly.
Songs of the Fields published in 1914, Songs of Peace published in 1916 and Last Songs published in 1917 all have introductions by Lord Dunsany.
The Complete Poems of Francis Ledwidge was published in one volume in 1919, the third edition of which appeared in 1955.  The house where he lived at Janeville, Slane has been preserved as a museum and is open to the public.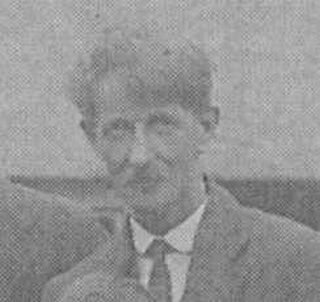 One of his closest friends was Mattie McGoona, (left) who worked in the printing works of The Irish Peasant in Navan.  Mattie lived in a unique 200 year old farmhouse at Donaghmore, just 1 mile outside Navan.  Winnie McGoona, Mattie's young sister, who lived until 1996, recalled the many visits Ledwidge made to the McGoona home.  She describes how he had a special seat in  the orchard  where he loved to sit when the fruit trees were in blossom.  Daisy McGoona, another sister, remembers him coming to the door, always with a sheaf of papers in his hand.  She recalls his quickness of movement and his vitality.  Mattie and Francis would sit in the orchard reading aloud and talking until the chill of the night air drove them indoors.
Francis Ledwidge died at Passchendale in 1917, and is buried in the little cemetery of Artillery Wood near Ypres in Belgium. His tombstone bears the first stanza of a poem he wrote for his friend Thomas McDonagh  who died in the Easter Rising of 1916.
"He shall not hear the bittern cry , in the wild sky where he is lain,
nor voices of the sweeter birds, above the wailing of the rain."
His poetry reflects the rolling fields of Meath, remaining largely pastoral. Rarely, the voice of the soldier slips through:
"A keen edged sword
A soldier's heart,
Is greater than a poet's art
And greater than a
poet's fame
A little  grave without a name
Whence honour turns away in shame"
.....................................
"You followed from Boyne water to the Balkans
But miss the twilight note your flute should sound
You were not keyed or pitched like those true- blue ones
Though all of you consort now underground"
From: In Memoriam: Francis Ledwidge by Séamus Heaney
Source for biographical information: Francis Ledwidge, A life of the Poet, Alice Curtayne, 1972