See also: Green, Alice Stopford (Historian)
Meath in 1900
Picture Meath, Scenery, Skies, Rivers, Fields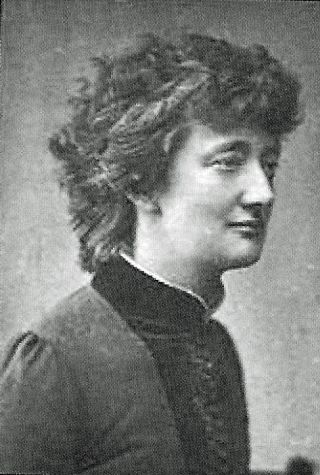 Alice Stopford Green
In this piece we reproduce extracts from a manuscript in the National Library of Ireland (MS 10447) written by Alice Stopford Green. They provide a particular view of Navan and of County Meath at the beginning of the 20th century.
Alice Stopford, born in Kells in 1847, was the seventh of nine children of Edward Stopford, Church of Ireland Archdeacon of Meath. She married the social historian John Richard Green in 1877. He died six years later but left her financially independent to pursue her own interest in history. She was an active supporter of Irish nationalist causes including the Irish Volunteers and helped to organise the importation of arms in 1914. She was elected to the Seanad in 1922, aged 75. She died in 1929.
~
'It's desolation. A few cottages – scarce anything that could be called a hamlet. In a long drive you may pass perhaps one ploughed field. The towns themselves! Take Navan, the chief town. The grass crawls [?] up its very doors. Not a cottage in it has a garden. The workhouse gets its potatoes from Dublin. The art of butter-making is forgotten, for not one pasture can be spared for dairy – and a poor woman in Navan may be seen buying butter from New Zealand. Go into a shop and look at the goods in it – bacon from Chicago, onions from Rotterdam, bread from Belfast, apples from Canada, grapes from Kent. Not a cabbage, not a potato from the soil so famous formerly that people from far and near competed to get a bit of potato land at Teltown. A small woollen factory gets half its wool from Scotland.
The miserable people of the town starve in the midst of the fat pastures around. There is no work for them in the field. All the places [?] with but one barn [?] are [?] shut up. The canal lies idle. The hopeless men hang about the public houses. They live on a bit of bread and a glass of porter now and then for holding a horse. Not once a month do they get a square meal. How the women [?] him God knows. Women and children are pale, [pinched?], miserable. Man and women alike have a sad and weary look. In many a poor house when the night falls there is no light but the little fire, for there is no money for a candle. It is inexpressibly sad to pass by these dark houses, when the tenants' hope is as dire as the dying fire.'
'Navan – town of about 3500 inhabitants. Of these perhaps 300 Protestants – many of them, so to speak, imported.
Postmaster is an Orangeman from Belfast. The outgoing was a Protestant who had to retire. Shot a man in full daylight dead. Let off by Protestant grand jury.* Four of his assistants are Protestants. There is one Catholic, and one apprentice.
The Bank of Ireland has only one Catholic, all the rest Protestant. The Ulster Bank has all Protestants. Never had a Catholic.
Ten or fifteen years ago there were no Protestant shopkeepers. Now there are four Plantation of Ireland being [?] continued all imported. Not one of these employs a Catholic assistant. One of the shopkeepers is himself agent for a Catholic trader, but he has no Catholic under himself.
[Newspaper. Non-political. – only one. Not one Catholic advertisement]
Another provision dealer gets bread from a place where no Catholic would be employed and yet then depends on Catholics for her trade. [She carries her Protestantism so] far that she sends 150 miles to Clones for her butter and Belfast for her bread (though there are Catholic bakers in Navan).
The Catholics do not show the same bigotry, ie the Catholics have appointed one of the Guardians a Protestant: and Catholic traders are willing to employ Protestant assistants.
Gentlemen took hunting box – refused to employ groom recommended to him because he was a Catholic.'
'Every one knows [the] state of [the] Congested Districts. Let us take a county reported to be very rich, certainly not congested….and containing perhaps the richest land in the whole world. What is the state of this county?
In old times it was the wealthiest and most famous district in all Ireland. Lying in the Pale it was anglicised over and over again so that if it was possible to banish the Celt from any part of Ireland he was banished from here. Up the Famine the population was dense, but after the Famine landlords cleared their estates of tenants and turned them into grasslands. It was a profitable business at first. One landlord of our acquaintance gave his tenants, hundreds of them, £5 each household to go to America, razed entire homes to the ground, and thenceforward took his few remaining tenant's rents with a loaded revolver on the table of his dressing-room, a policeman to usher in the tenant. It was a profitable business for him. The tenant's 'improvement' of the soil in their tillage was not exhausted and the land was let for £4 or £5 per acre for grass. But nothing was done to the land after the tillage was cleared out and it now scarcely lets for £2.
Meath, in fact, is rapidly becoming the poorest county in Ireland for want of the peasants. Till they are brought back then there will be no prosperity.
Family after family has been broken and has gone. Property after property has been [?] into the market. The grazing farmer may make about 10/- an acre and to secure a moderate increase he requires large tracts of land. He employs no labour. Half the year his land is used to fatten cattle for the market, and the other six months it is idle, so that you walk miles in the disused land with scarce the sight of man or beast. He grows 110lbs. of beef when he could produce 3000lbs. of wheat – but enterprise and experiment are alike shut out for him, for by every lease in Meath the tenant is forbidden to break up land for tillage, at least more than the proportion that will feed his cattle. His intelligence suits to his circumstances – he takes his 10/- an acre, hunts and despises from his heart the agriculturalist. In education, industry, economics, politics and statesmanship we have all seen the extent of his contribution to the country…
In Louth, the neighbouring county, the Louth farmers are intelligent, hard-working men, and have pulled through hard times in a marvellous way.
What will Land Purchase do in this country? What a melancholy reflection that it can only stereotype the artificial state of things now existing. It is impossible to say that any great economic laws depopulated Meath. The only law was the short-sighted pack of landlords who, to reap an immediate profit, impoverished the resources of the county, ruined its later prospects, and now themselves, along with the peasants, feel the effects of their short-sighted policy.
And now in this artificial state of things comes a Land Purchase Bill. It fixes the present state. It leaves the land parcelled out among the grazing classes and leaves the poor banished from the soil, as hopeless as ever. Tillage shows signs of increase. A few fields have been broken up. There is a demand for wheat. There are movements in the direction of industry. But what hope has the peasant? If he creeps back to the land from whence he was evicted it is to find the land finally sold to the evictor, even the protection of the Land Courts gone – and his only prospect that of a rack-rented tenant…
Is there no reason by which the peasants may not be brought back to the fields of Meath, with the hope of reaping the fruits of his own labour.'
Acknowledgement
Thanks to Dr. Danny Cusack for transcribing the manuscript and bringing it to our attention.
*Words added to the manuscript in pencil signified by italics