Before electricity, Navan was lighted by gas.  The gas was generated from coal.  The Navan Gas Company was registered on the 12th April 1856.  Its first secretary was Matthew Kelly who was succeeded by Michael Morgan.
The Gasworks was situated on Mill Lane, and the wall bordering the Lane was warmed by the retorts in which the gas was generated.  This wall was known as the "Hot Walls", and was a popular meeting place.  Homeless people and travellers often spent a warm night there.
A lamplighter went around the town at dusk with a ladder to light the lamps.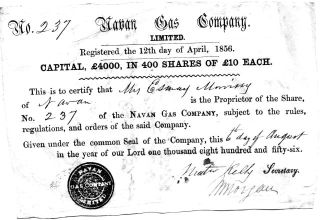 (above)  A Share Certificate for the Navan Gas Company (photo: Meath County Library, Navan)
Esmay Morrissey, the shareholder named above, owned a property in Market Square (Griffith Valuation).  There is a plaque with her name on it in the Adoration Chapel of St. Mary's Church.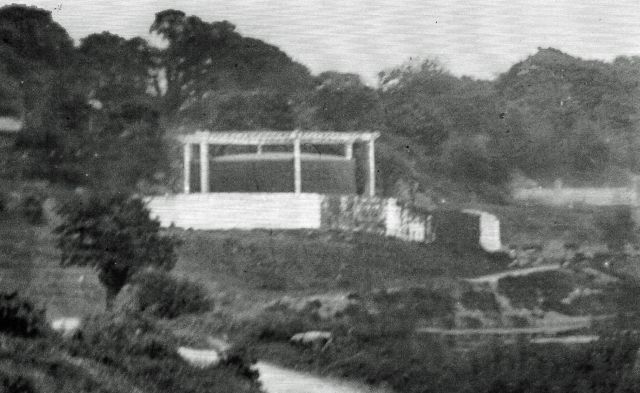 (above) A rare picture of Navan Gasometer on Mill Lane (Photo: Richard Farrelly)
Source: Navan by the Boyne, Noel E. French, 2002